Universally Perfect for Any 3 Point Hitch
Ideal for Compact Tractors and Spraying: Pastures, Crop Rows, and Other Larger Areas.
The Workhorse 3 Point Sprayer is the perfect choice for weed control for pastures, crop rows, and, and any large areas. Depending on the model you can choose from sizes ranging 40 to 60 gallons. The included handgun comes with an adjustable spray nozzle allowing you to choose your spray path or be spot on with your treatment.  Workhorse 3 Point Sprayers are available with boom options of 2, 5, or 7 nozzle configurations. Built with the quality Workhorse is known for, these sprayers will provide the dependability needed season after season.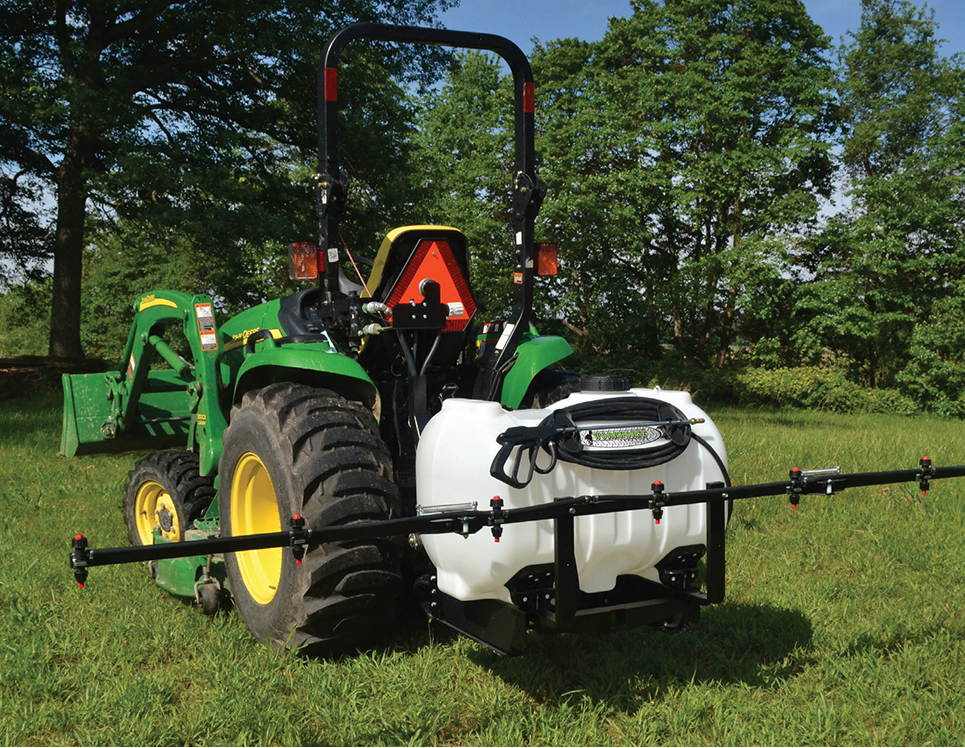 Specific features include:
40 to 60 Gallon Set-Ups

Durable Polyethylene Tank

12 Volt Pump – 2.2 GPM or 5.0 GPM Pumps

18" Spray Wand

Adjustable Spray Nozzle

3/8" PVC Reinforced Spray Hose

Heavy Duty Manifold design

8' Universal Wiring Harness

Heavy Duty Frame Construction

Pressure Gauge

Chemical Resistant

RoundUp Ready