TROUBLESHOOTING & MAINTENANCE
LG05SSG2 – 5 Gallon Rechargeable Lawn Sprayer
To keep your Workhorse Sprayer performing at its best for years to come, the following videos will help you setup, troubleshoot, and maintain your sprayer. We're committed to providing the parts and long-term support you need to get years of value to help keep your lawn or fields looking great. Thank you for putting your trust in Green Leaf's line of spray equipment. Industry Leading Sprayers Engineered for Performance and Reliability.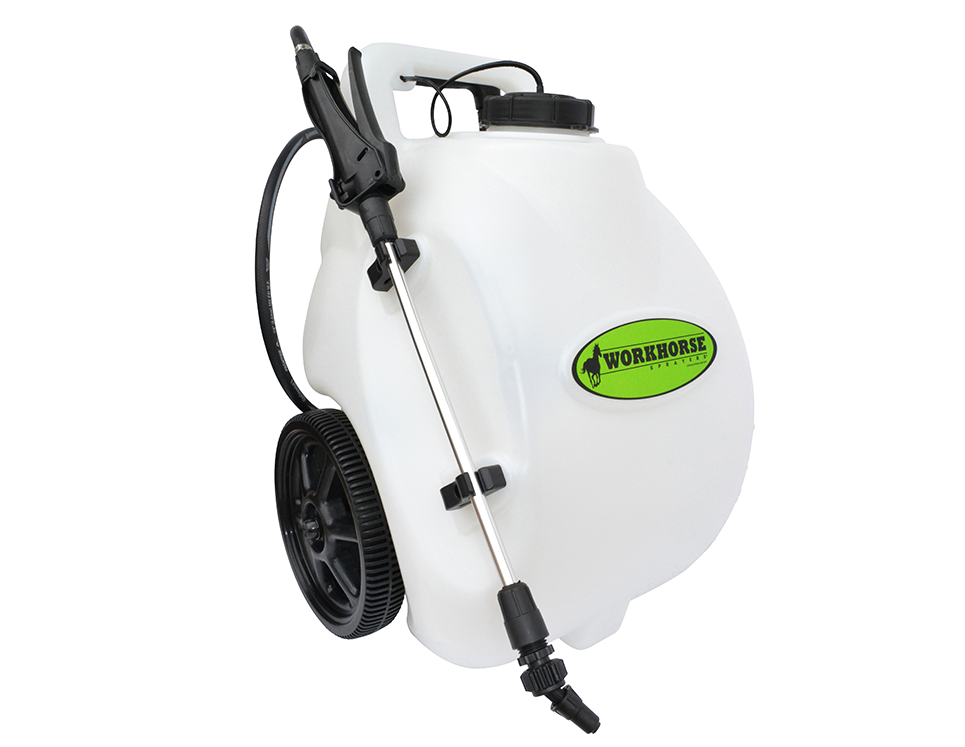 Quickstart & Setup Guide
Ready to start using your new Workhorse 5-Gallon Rechargeable Sprayer? We'll quickly take you through the basics so you can get started.
Troubleshooting the Pump
Can't hear the pump running? That doesn't mean your sprayer is broken. But we can walk you through four (4) different ways to troubleshoot and diagnose issues with your pump not turning on, including how to hardwire the pump directly to the battery.
Sprayer Output Issues
This video will guide you through some common reasons why the spray wand may not be able to spray liquid. We'll show you how to check the strainer as well as how to force flush the pump to help make sure the lines are clear.
Adjusting the Spray Tip
If you want to change the spray output pattern from a tighter stream spray to a wider, more diffuse fan spray, it's easy. This video walks you through how to adjust the spray tip and adjust the spray output.
Winterizing Your Sprayer
Before the temperature drops below or near freezing, it's critically important to completely drain your sprayer and spray wand of all liquid. This video walks you through winterizing your sprayer.
Complete Quickstart, Setup & Troubleshooting Guide
Quickstart and troubleshooting guide that covers issues like troubleshooting the pump, sprayer output issues, adjusting the spray tip, and winterizing your sprayer.